GatherNet.com 【Make Offer】
2023. 7. 28. 20:49ㆍDomainFreeze/COM
Gather means 'to collect' or 'to bring things together.'
GatherNet is a brandable domain name meant to be 'the interconnected network' for Blockchain/Cloud or Telecommunication or Social Networking companies.

게더(Gather)는 '모으다' 혹은 '합치다' 라는 뜻이 있고, 게더넷(GatherNet)은 블록체인/클라우드 기술회사나 소셜미디어 등에서 '광범위하게 연결된 네트워크'라는 의미로 브랜딩할 수 있는 닷컴 네이밍입니다.
Make Offer on This Domain Name at Sedo.com
SEARCH ENGINE VERIFICATION (구글 조회수)
617K keywords searched in Google.
GatherNetwork 의 구글 조회 수는 61만건이 넘습니다.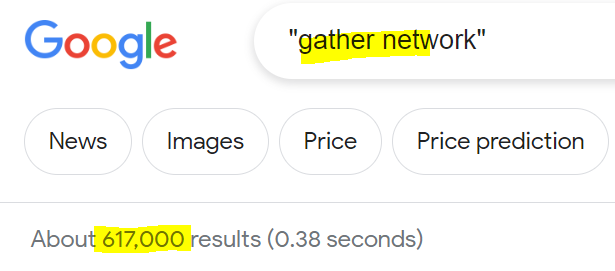 THE OTHER DOMAINS OR DOMAIN EXTENSIONS ALREADY TAKEN
이미 선점된 다른 도메인 혹은 도메인 확장자 리스트 (일부)
There are 2 domains using "GatherNet" as domain name, and 10 domains including in their domain name.

GatherNet을 도메인 이름으로 사용하는 확장자가 2개이고, 그것을 포함하는 도메인은 10개입니다.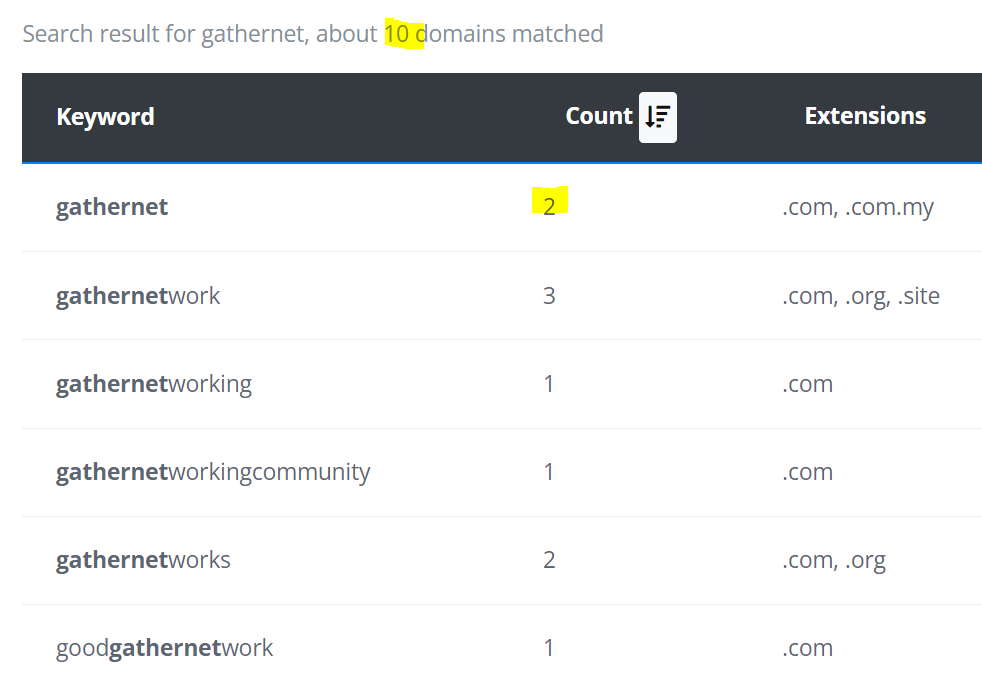 CONTACT
( Buy safely and securely with Sedo.com or Escrow.com )
문자 O1O-888O-OOOO
(메일이나 문자 주시면 답변드리겠습니다. 네고가능합니다)
Make Offer on This Domain Name at Sedo.com