Job.vision 【Make Offer】
2023. 6. 23. 18:34ㆍDomainFreeze/nTLDs
Job.Vision is a great naming for the job fair / career matching flatform / Job info in industry 4.0.
And "Jobs.vision" is "reserved domain" meaning no one can buy it.
Job.Vision 은 잡페어, 커리어 플랫폼, 미래직업 소개하는 Blog 등으로 운영하기에 좋은 이름입니다.
특히 도메인 Jobs.vision 이 유보어로 등록제한이 걸려있어서 혼동을 줄 도메인이 없습니다.

Make Offer on This Domain Name at Sedo.com
GoDaddy APPRAISAL (AI 가치평가)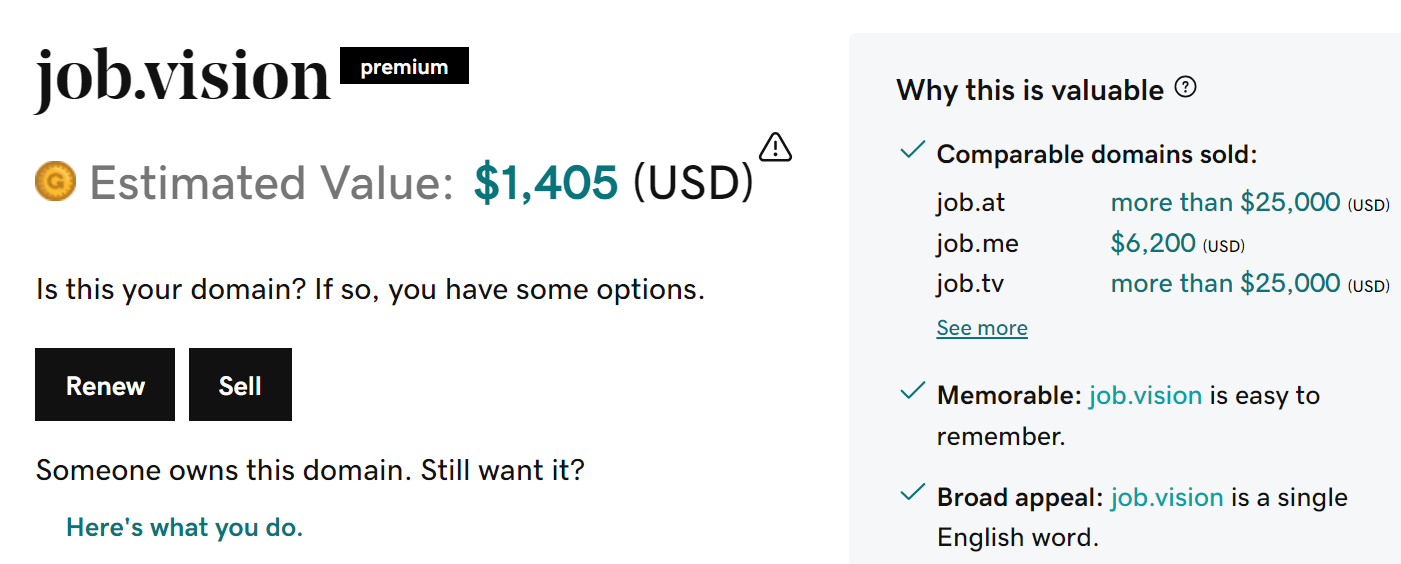 SEARCH ENGINE VERIFICATION (구글 조회수)
89K keywords searched in Google.
Job Vision 의 구글 조회 수는 89,000 건이 넘습니다.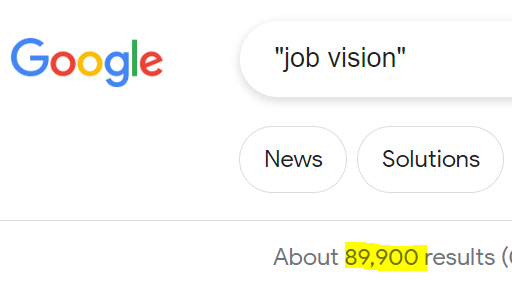 THE OTHER DOMAINS OR DOMAIN EXTENSIONS ALREADY TAKEN
이미 선점된 다른 도메인 혹은 도메인 확장자 리스트 (일부)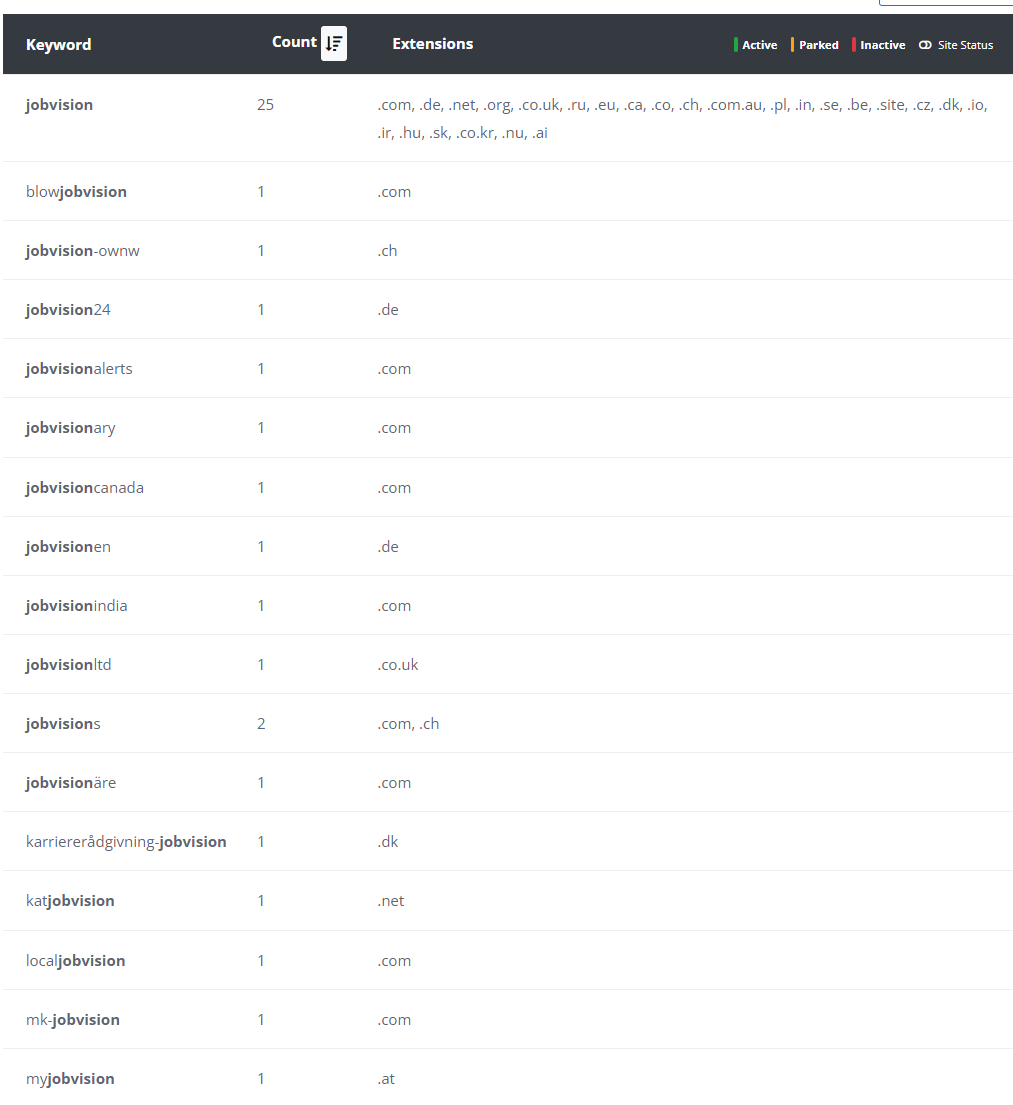 CONTACT
( Buy safely and securely with Sedo.com or Escrow.com )
문자 O1O-888O-OOOO
(메일이나 문자 주시면 답변드리겠습니다. 네고가능합니다)
Make Offer on This Domain Name at Sedo.com