LetUs.dev 【Make Offer】
2023. 6. 23. 16:12ㆍDomainFreeze/nTLDs
Lets.dev is one of the best dev domains, but available for now, due to its renewal cost is 930.17 USD per year.
Here's its great alternative: LetUs.dev (Renewal cost is only 10.87 USD per year)
Lets.dev 는 Dev도메인 중에서 가장 좋은 도메인 중 하나이지만 일년 유지비가 930.17 달러에 이릅니다.
여기 비슷하지만 일년 유지비가 10.87달러인 LetUs.dev 를 판매합니다.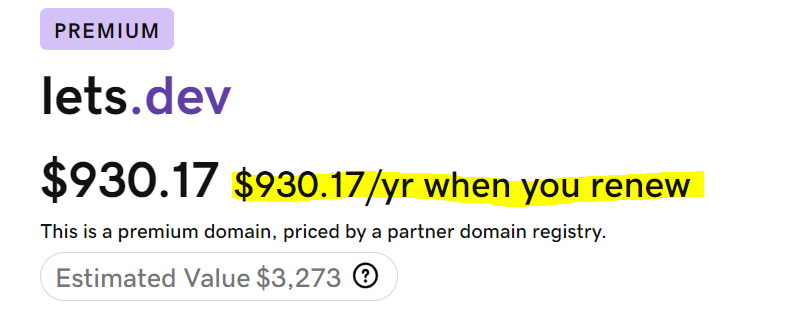 Make Offer on This Domain Name at Sedo.com
SEARCH ENGINE VERIFICATION (구글 조회수)
1.1M keywords searched in Google.
구글 조회수 1백만 이상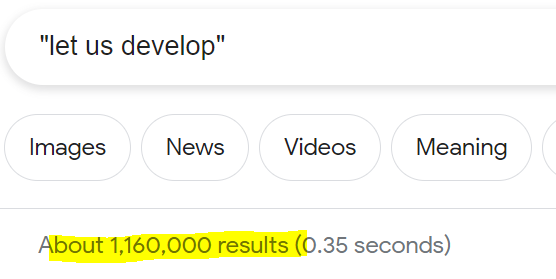 THE OTHER DEV DOMAIN NAMES ALREADY TAKEN
이미 선점된 DEV 도메인들
toprated.dev
how-to.dev
guideme.dev
hireyour.dev
hows.dev
helpus.dev
hiremy.dev
letz.dev
supportme.dev
help-me.dev
letsgo.dev (with expensive renewal cost)
letme.dev (with expensive renewal cost)
howto.dev (with expensive renewal cost)
CONTACT
( Buy safely and securely with Sedo.com or Escrow.com )
문자 O1O-888O-OOOO
(메일이나 문자 주시면 답변드리겠습니다. 네고가능합니다)
Make Offer on This Domain Name at Sedo.com