Logistics.kr 【Domain Sold】
2023. 6. 25. 14:31ㆍDomain Sales History
Logistics.kr 은 물류보관업 최고의 도메인 이름입니다.
"Logistics.kr" is the best domain name for the logistics and warehousing business.
GoDaddy APPRAISAL (AI 가치평가)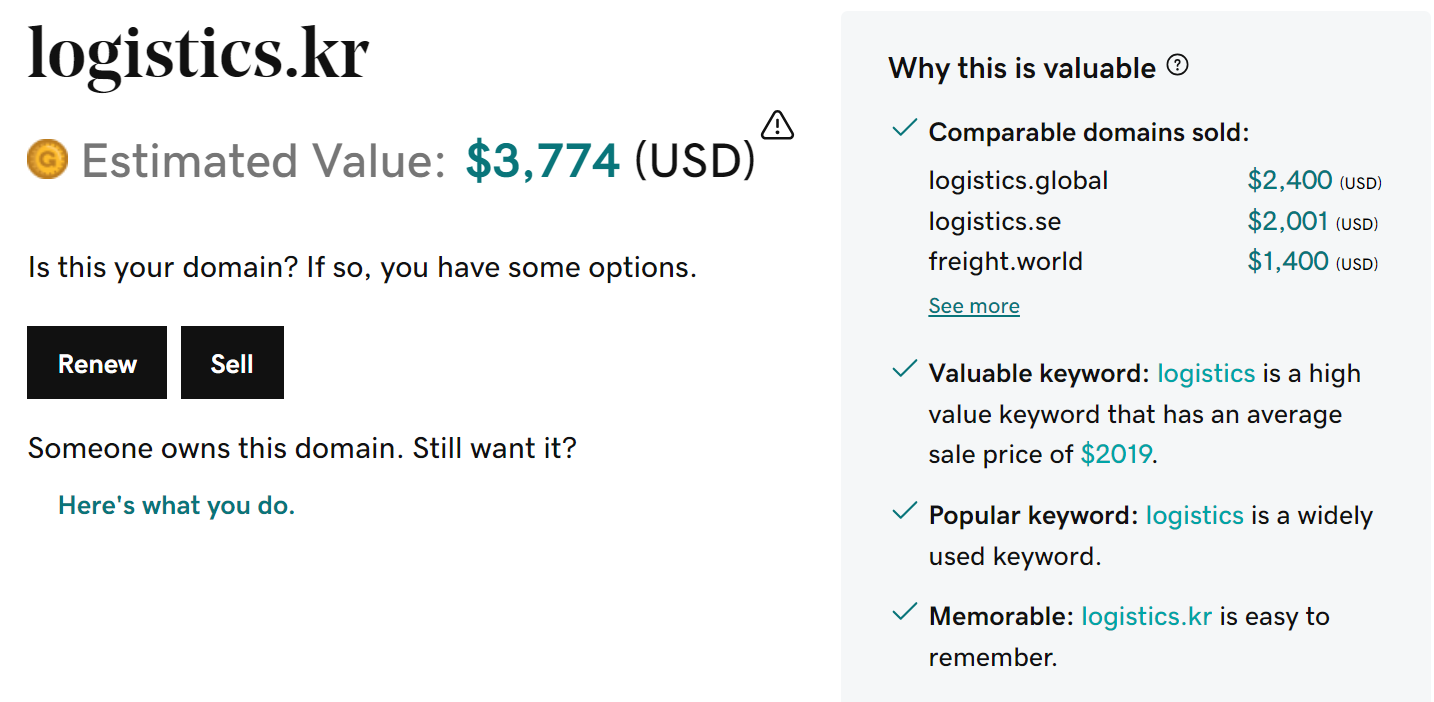 SEARCH ENGINE VERIFICATION (구글 조회수)
438M keywords searched in Google.
Logistics 는 원워드 네이밍으로 구글 검색가능한 글 수는 4억 건이 넘습니다.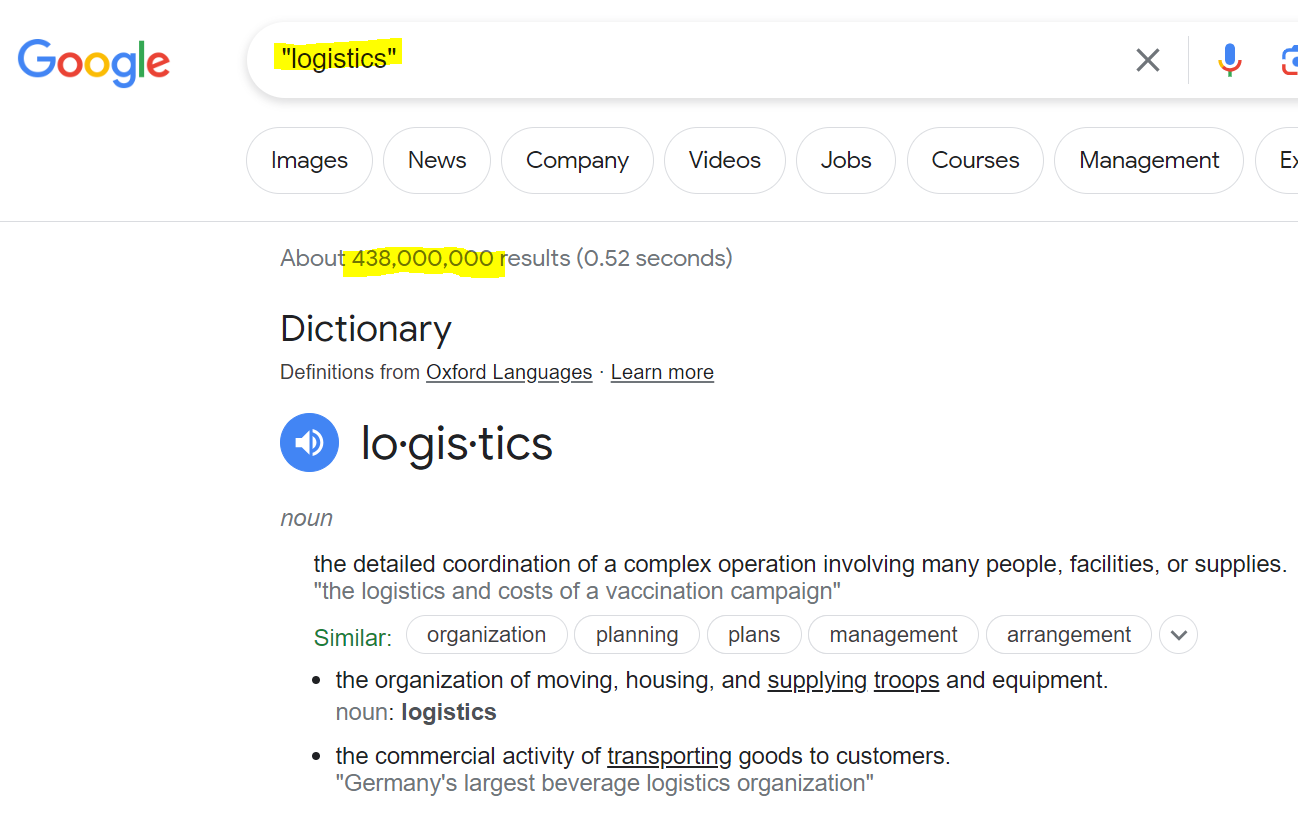 THE OTHER DOMAINS OR DOMAIN EXTENSIONS ALREADY TAKEN
이미 선점된 다른 도메인 혹은 도메인 확장자 리스트 (일부)
There are 356 domains using "logistics" as domain name, and over 183,000 domains including "logistics" in their domain name.
Logistics 를 도메인 이름으로 사용하는 확장자가 356개에 이르고, Logistics가 포함된 도메인은 183,000개가 넘습니다.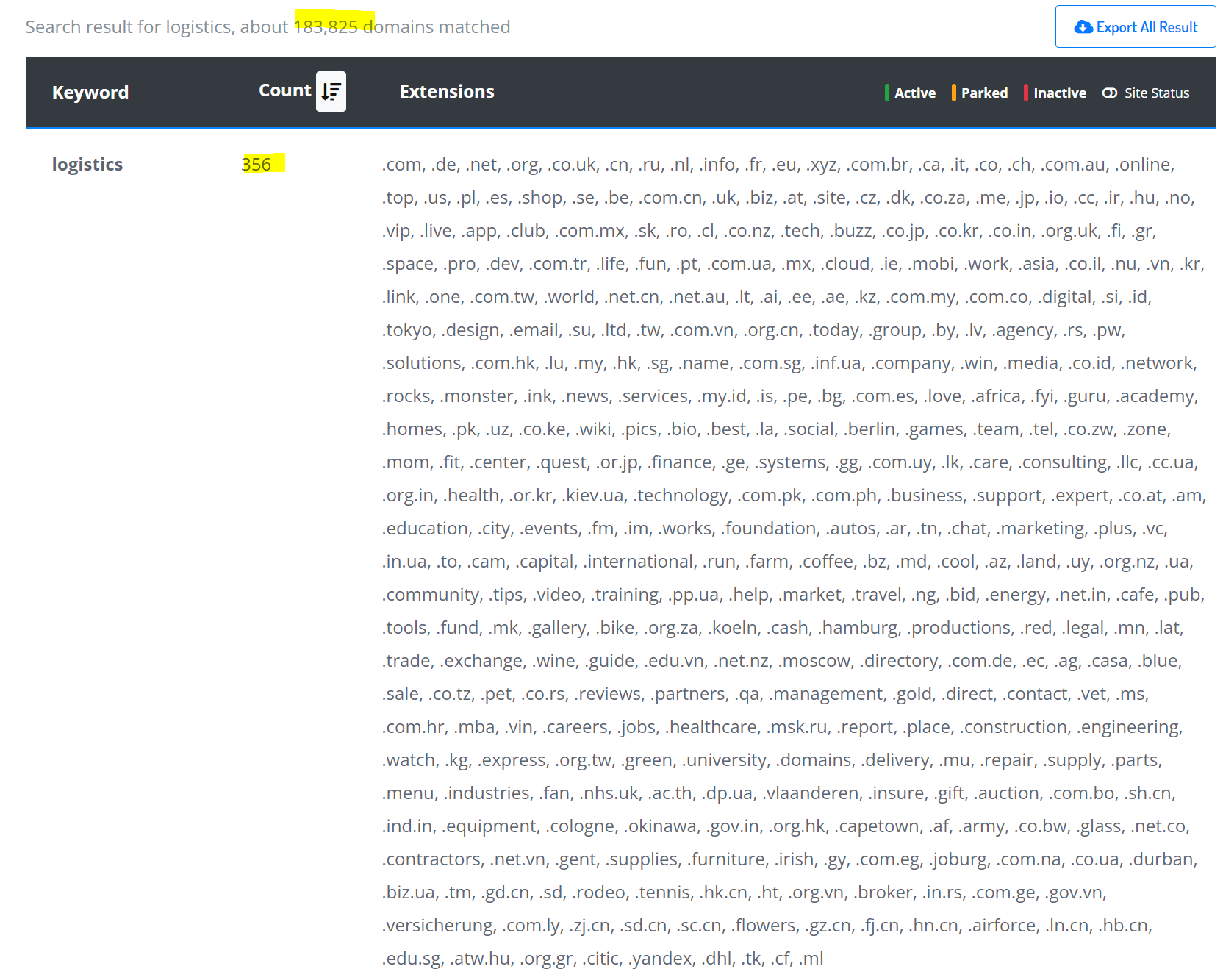 CONTACT
( Buy safely and securely with Sedo.com or Escrow.com )
문자 O1O-888O-OOOO
(메일이나 문자 주시면 답변드리겠습니다. 네고가능합니다)