MobileUno.com 【Make Offer】
2023. 6. 23. 14:15ㆍDomainFreeze/COM
Uno means "One" for Spanish word. MobileUno is the brandable naming which can be used as "MobileOne" or "Mobile Number One."
Uno 는 스페인어로 "One" 이라는 뜻으로, MobileUno (모바일 우노)는 "모바일원(MobileOne)" 혹은 "모바일 넘버원(No.1)" 의 의미로 브랜딩 할 수 있는 네이밍입니다.
Make Offer on This Domain Name at Sedo.com
GoDaddy APPRAISAL (AI 가치평가)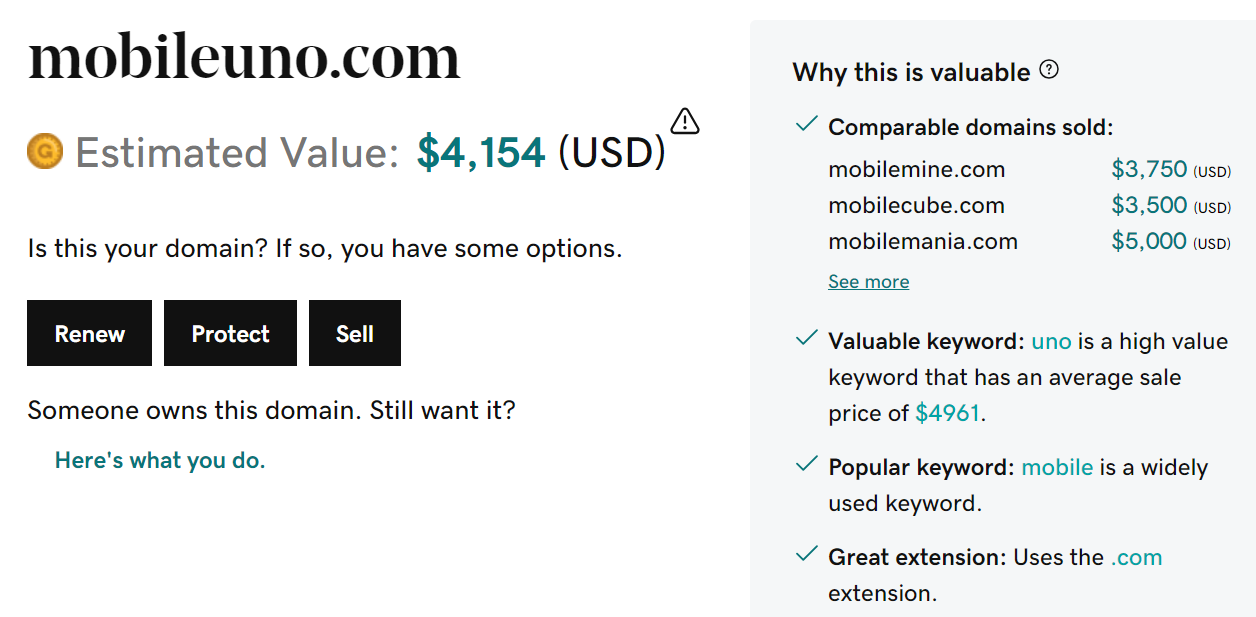 SEARCH ENGINE VERIFICATION (구글 조회수)
56K keywords searched in Google.
Mobile Uno 의 구글 조회 수는 5만건이 넘습니다.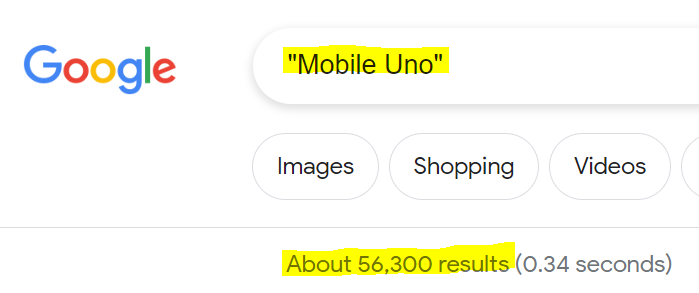 THE OTHER DOMAINS OR DOMAIN EXTENSIONS ALREADY TAKEN
이미 선점된 다른 도메인 혹은 도메인 확장자 리스트 (일부)
mobileuno.net / org / info / it / biz
mobileuno.eu / unomobile.eu / unomobile.ch
letsplayuno.com
mymobileuno.com
moviluno.com
movilunobanco.com
movilunonoticias.com
remisesmoviluno.com
unomobile.com
unomobile.de
unomobile.net
There are 7 domains using "mobileuno" as domain name, and 8 domains including in their domain name.

MobileUno를 도메인 이름으로 사용하는 확장자가 7개이고, 그것을 포함하는 도메인은 8개입니다.

** Although mobile.uno is available for now, but the renewal cost is 6500.99 USD per year. MobileUno.com will be better choice.
Mobile.Uno 도메인은 등록은 가능하지만 매년 갱신수수료가 6500.99달러 입니다.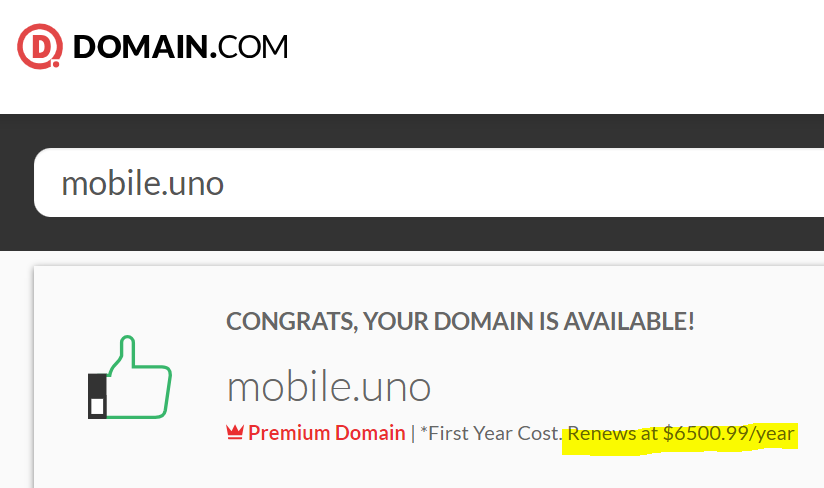 CONTACT
( Buy safely and securely with Sedo.com or Escrow.com )
문자 O1O-888O-OOOO
(메일이나 문자 주시면 답변드리겠습니다. 네고가능합니다)
Make Offer on This Domain Name at Sedo.com