StrongAI.co.kr 【Make Offer】
2023. 7. 22. 19:56ㆍDomainFreeze/KR
Strong AI (강인공지능)은 인간의 지성을 컴퓨터의 정보처리능력으로 구현한 시스템입니다.
따라서 AI 관련 사이트로 사용되기에도 좋고, SF 영화나 소설 등 크리에이터들이 사용해도 좋을 네이밍입니다.
Strong AI is an artificial intelligence that constructs mental abilities, thought processes, and functions that are impersonated from the human brain. It is more of a philosophical rather than practical approach.
Therefore, Strong AI is the best naming for the company in the AI industry or creators in the SF films or novels.
Make Offer on This Domain Name at Sedo.com
SEARCH ENGINE VERIFICATION (구글 조회수)
392K keywords searched in Google.
Strong AI 의 구글 조회 수는 39만건이 넘습니다.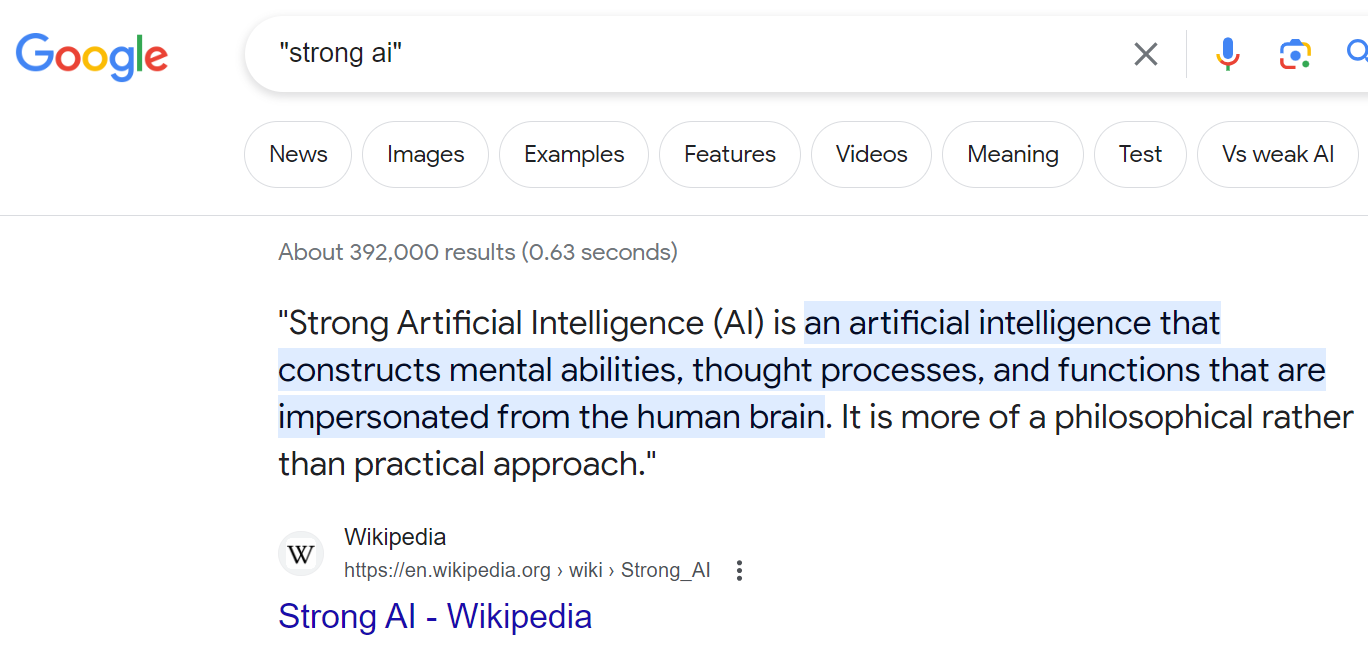 THE OTHER DOMAINS OR DOMAIN EXTENSIONS ALREADY TAKEN
이미 선점된 다른 도메인 혹은 도메인 확장자 리스트 (일부)
There are 46 domains using "StrongAI" as domain name, and 135 domains including in their domain name.

StrongAI를 도메인 이름으로 사용하는 확장자가 46개이고, 그것을 포함하는 도메인은 135개입니다.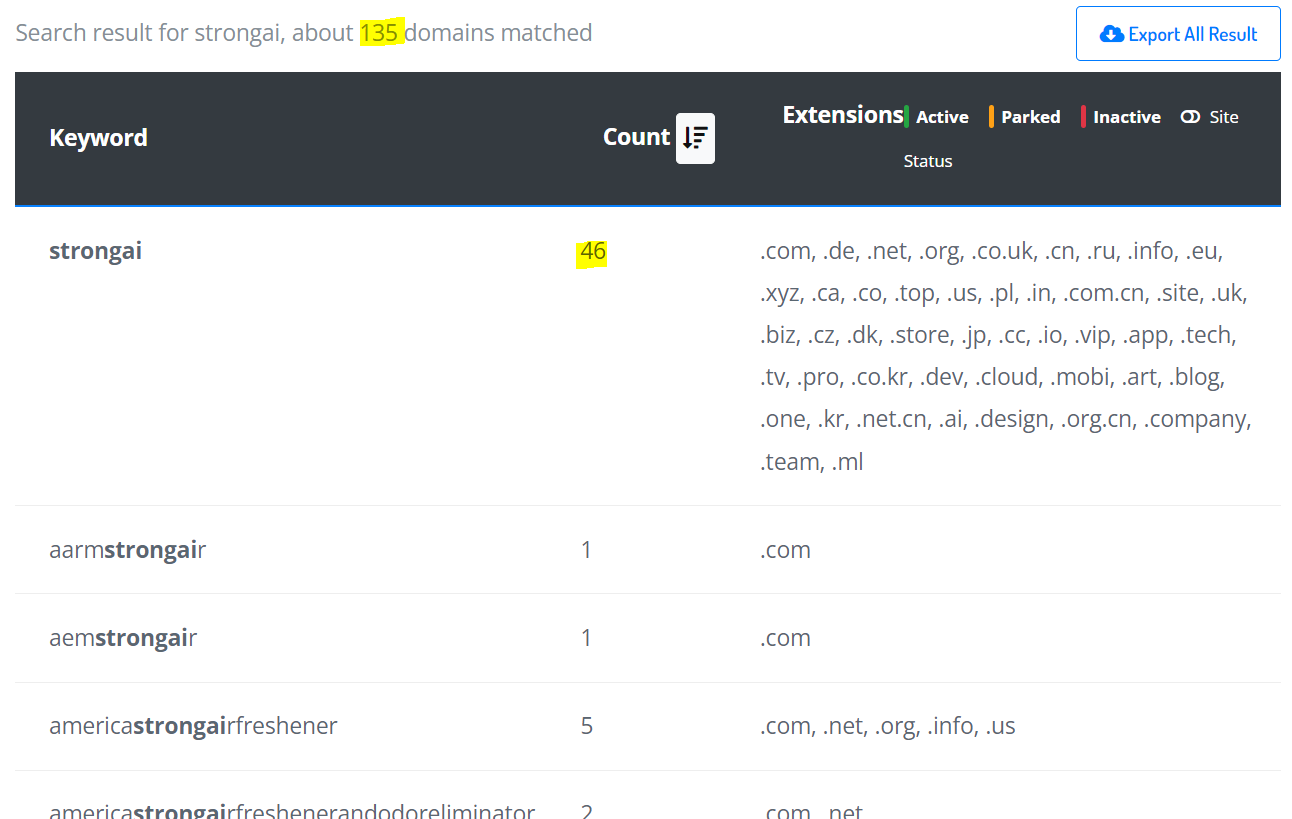 CONTACT
( Buy safely and securely with Sedo.com or Escrow.com )
문자 O1O-888O-OOOO
(메일이나 문자 주시면 답변드리겠습니다. 네고가능합니다)
Make Offer on This Domain Name at Sedo.com