SuMundo.com 【Make Offer】
2023. 7. 28. 12:30ㆍDomainFreeze/COM
Su Mundo means 'their / its / her / his world' in Spanish words.
SuMundo is the brandable domain name meant to be 'the outside world' for the companies in Multimedia (Metaverse) industry, Social Networking and Travel business.

Su Mundo 는 스페인어로 그들의 / 그것들의 / 그녀의 / 그의 세계라는 뜻입니다.
따라서 SuMundo 는 멀티미디어(메타버스), 소셜미디어, 여행업계에서 "바깥세상"이라는 의미로 브랜딩할 수 있는 도메인 네임입니다.
Make Offer on This Domain Name at Sedo.com
SEARCH ENGINE VERIFICATION (구글 조회수)
15.6M keywords searched in Google.
Su Mundo의 구글 조회 수는 15백만건이 넘습니다.

THE OTHER DOMAINS OR DOMAIN EXTENSIONS ALREADY TAKEN
이미 선점된 다른 도메인 혹은 도메인 확장자 리스트 (일부)
There are 7 domains using "SuMundo" as domain name, and 77 domains including in their domain name.

SuMundo를 도메인 이름으로 사용하는 확장자가 7개이고, 그것을 포함하는 도메인은 77개입니다.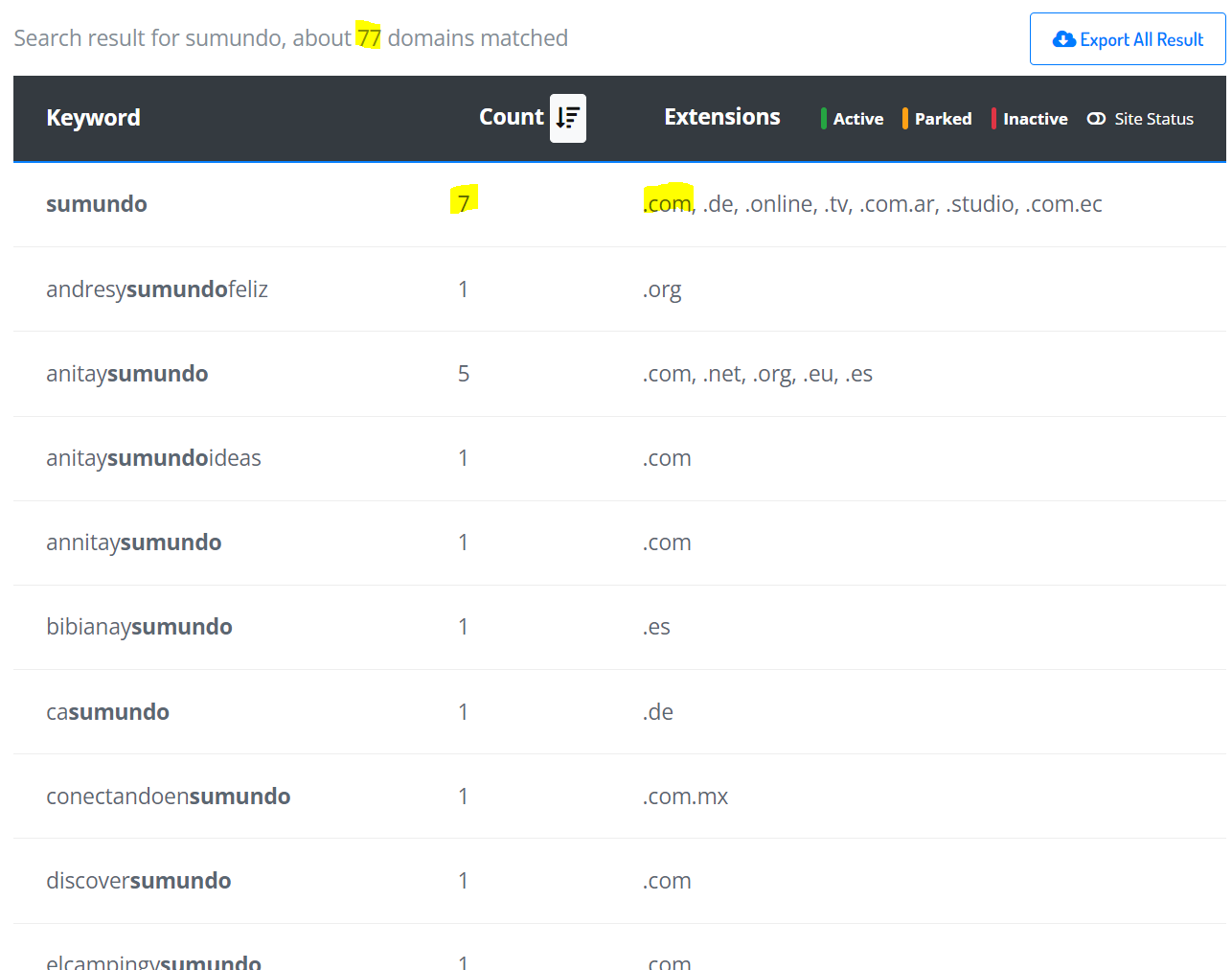 CONTACT
( Buy safely and securely with Sedo.com or Escrow.com )
문자 O1O-888O-OOOO
(메일이나 문자 주시면 답변드리겠습니다. 네고가능합니다)
Make Offer on This Domain Name at Sedo.com