Zepeto.xyz 【Make Offer】
2023. 8. 10. 18:24ㆍDomainFreeze/nTLDs
Pinocchio was carved by a woodcarver named Geppetto wishing to have a son.
Zepeto is a brandable domain name meant to be 'Geppetto' for the creators wishing to have their own avatars and metaverses.
아들을 원했던 제페토가 나무로 피노키오를 깍아내었듯이. . .
제페토는 독창적인 아바타나 자기만의 메타버스를 구현하길 원하는 크리에이터들을 위한 좋은 도메인 이름입니다.
Make Offer on This Domain Name at Sedo.com
SEARCH ENGINE VERIFICATION (구글 조회수)
7M keywords searched in Google.
Zepeto 의 구글 조회 수는 7백만건이 넘습니다.

THE OTHER DOMAINS OR DOMAIN EXTENSIONS ALREADY TAKEN
이미 선점된 다른 도메인 혹은 도메인 확장자 리스트 (일부)
There are 37 domains using "Zepeto" as domain name, and 145 domains including in their domain name.

Zepeto를 도메인 이름으로 사용하는 확장자가 37개이고, 그것을 포함하는 도메인은 145개입니다.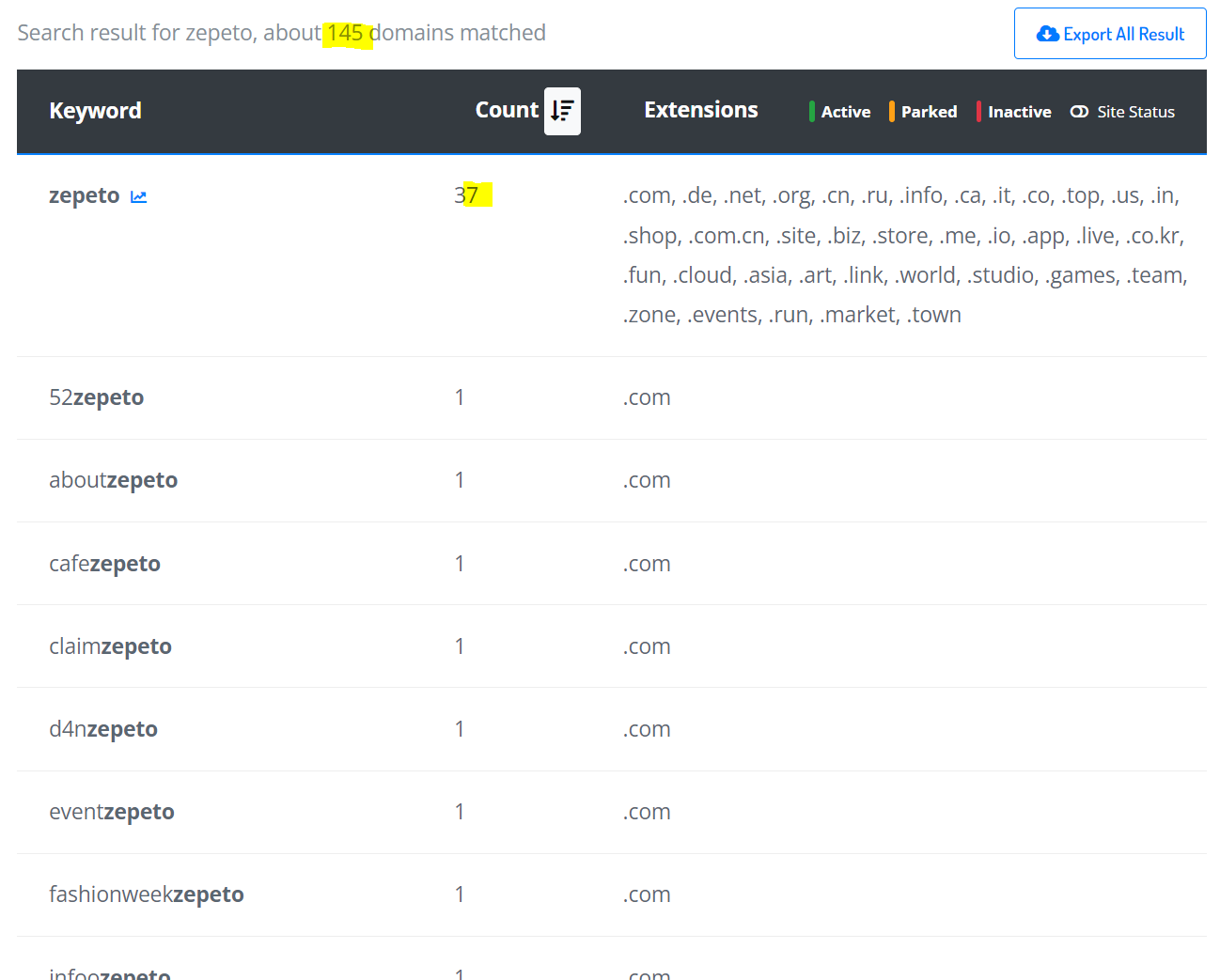 CONTACT
( Buy safely and securely with Sedo.com or Escrow.com )
문자 O1O-888O-OOOO
(메일이나 문자 주시면 답변드리겠습니다. 네고가능합니다)
Make Offer on This Domain Name at Sedo.com